<![if !supportEmptyParas]> <![endif]>
<![if !vml]>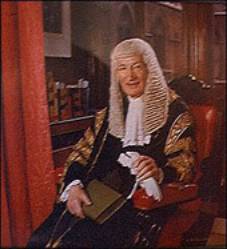 <![endif]>
Lord Denning
<![if !supportEmptyParas]> <![endif]>
<![if !supportEmptyParas]> <![endif]>
In 1976, Lintz Cricket Club was involved in an historic court case brought by residents who complained about cricket balls being hit onto their property.
<![if !supportEmptyParas]> <![endif]>
This resulted in an injunction being imposed on Lintz Cricket Club which meant that no cricket could be played there.
<![if !supportEmptyParas]> <![endif]>
Lintz Cricket Club appealed against the decision, and the following is an extract from Lord Dennings' summing up in the Jackson v Miller case of 1976.
<![if !supportEmptyParas]> <![endif]>
"In summer time, village cricket is the delight of everyone. Nearly every village has its' own cricket field where the young men play and the old men watch. In the village of Lintz in County Durham they have their own ground where they have played these last 70 years. They tend it well, the wicket is well rolled and mown. The village team play there on Saturdays and Sundays. Yet now after 70 years a judge of a High Court has ordered that they mustn't play there any more. He's issued an injunction to stop them. He's done it at the instance of a newcomer who's no lover of cricket. The newcomer has built – or has had built for him – a house on the edge of the cricket green which four years ago was a field where cattle grazed.